Orthodontics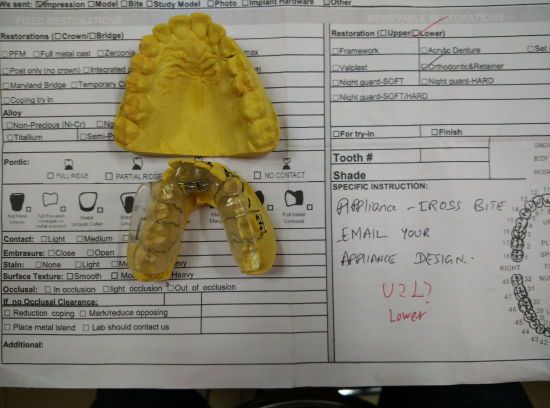 Orthodontics, was the first specialty created in the field of dentistry.
A palatal expander, also known as a rapid palatal expander, rapid maxillary expansion appliance, palate expander ororthodontic expander, is used to widen the upper jaw so that the bottom and upper teeth will fit together better.Our extensive experience resetting teeth with a wide range of orthodontic appliances provides a strong foundation for fabricating aligners to ensure precise tooth movement.
This case is finished by our experienced technician, who has been in this field for almost 10 years.
With thousands of orthodontics cases now completed and in-depth clinical feedback from doctors across the worldwide, we are confident our orthodontics team will provide the case results you and your patients demand.